Thanksgiving Recipes and Menu Ideas
American Thanksgiving dinner, with its traditional turkey as the main course, can be difficult for veg*ns. Here are some ideas to mix and match for your vegetarian-verging-on-vegan Thanksgiving menu, from appetizers to dessert.
Appetizers
Autumn Salad
Or fall salad, if you prefer. A colorful and flavorful salad to enjoy when the weather changes and the leaves begin to fall.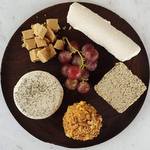 Vegan Cheese Plate
Cheese plates can be simple or elaborate, with dozens of different cheeses or just a few. There's no one right way to make a vegan cheese plate, but these guidelines can help you put together a cheese plate you and your guests will never forget.
Corn Chowder
An extremely rich and filling vegetarian chowder.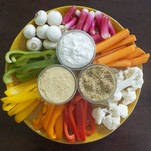 Crudités
A platter of crudités typically consists of one or more types of raw vegetables served with one or more dips. These can be served as an appetizer, at a buffet, in place of a salad – the sky is the limit. Here are some ideas for interesting crudité platters.

French Onion Soup
Traditional French onion soup is made with beef broth, but this vegan version is just as flavorful.

Potato Soup
A quick and easy recipe for a favorite cold-weather food.

Pumpkin Soup
This spicy soup is a good recipe to use up all of that pumpkin left over from Halloween.

Rice Salad
This is a very simple but lovely dish. Kids will especially like making their own salad by picking their favorite items.

Squash Soup
Just a handful of ingredients and an hour of roasting make the most flavorful squash soup you can imagine.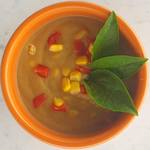 Sweet Potato and Corn Chowder
Sweet potato chowder with corn, peppers, and caramelized onions is a real cold weather treat.
Wild Rice and Cranberry Soup
An elegant soup made of wild rice and cranberries laced with sherry.
Bread
Buttermilk Biscuits
There's nothing quite like buttermilk biscuits hot out of the oven.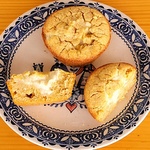 Cheese Muffins
Try these dinner muffins with warm, gooey cheese inside with soup and salad.
Cornbread
Hot cornbread is absolutely delicious topped with cream cheese.
Popovers
Recipe for popovers, perhaps the simplest and quickest way to enjoy fresh bread hot from the oven.
Main Courses

Lasagna
Lasagna is basically a casserole made with layers of flat noodles, vegetables, cheese, and sometimes meat. There are a million variations on lasagna; here are some vegetarian favorites.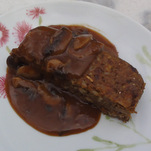 Mushroom Meatloaf
Incredibly flavorful meatloaf-style dish made with mushrooms, rice, and lentils.
Ratatouille
The perfect recipe to enjoy fresh vegetables and herbs; it can be served half a dozen different ways.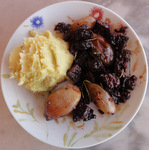 Roasted Seitan
Seitan and onions roasted in balsamic vinegar make a quick recipe for a hearty and delicious cold-weather dish.

Shepherd's Pie
This vegetarian shepherd's pie recipe is a simple yet delicious lambless version of the real thing.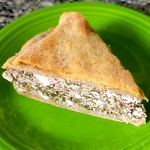 Spanakopita
Vegan variation on a classic recipe from Greece: rich and delicious spinach-"cheese" pie.

Stuffed Peppers
Serve these bell peppers stuffed with tomatoes, carrots, mushrooms, and couscous alongside a green salad for a simple, filling meal.
Stuffed Tofu
Impressive and delicious yet fairly easy to make, perfect for a special occasion.
Sweet Potato Gratin
Sweet potatoes layered with black beans, rice, and spinach make a hearty, healthy main course.
Vegetable Gratin
I don't know anyone who doesn't love gratins – there's something about the cheese/bread crumb layer on top that appeals to just about everyone. If this sounds like you, try this tasty way to use up some leftover vegetables.
Wheat Meat and Potatoes
The ultimate in hearty, down-home cooking: (wheat) meat and potatoes.
Winter Squash Risotto
Risotto isn't difficult to make, but it does require a lot of standing at the stove, stirring away. The end result, however, is delicious and a wonderful comfort food.
Side Dishes
Cranberry Sauce
What would Thanksgiving dinner be without this sweet-tart, jelly-like sauce?
Mashed Potatoes
Mashed potatoes are the ultimate comfort food. They're quick and easy and the soft texture makes me feel like a kid. They're also a great base for all kinds of variations like garlic mashed potatoes and herby mashed potatoes.
Mashed Sweet Potatoes
Looking for a tasty alternative to regular mashed potatoes? Try mashed sweet potatoes (aka yams).

Mushroom-Miso Gravy
Rich, thick mushroom gravy with tons of umami.
Potato Pumpkin Pie
Adding potatoes and corn turns pumpkin pie into an innovative, savory side dish!
Pumpkin Quinoa Risotto
Baked pumpkin almost melts into this quinoa risotto for an easy, unusual side dish.
Red Cabbage with Apples
Red cabbage topped with sautéed apples makes a simple but flavorful side dish.
Red Cabbage with Cranberries
A sweet-and-sour side dish that will brighten your table at Thanksgiving or any time of the year.
Roasted Winter Squash
An easy-to-prepare, delicate sweet-and-sour squash dish.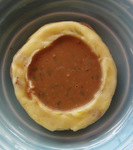 Sage Gravy
A simple, traditional gravy that vegans, meat eaters, and everyone in between will love.
Stuffed Sweet Potatoes
Make the most of the sweet potatoes available in winter – these stuffed sweet potatoes are sweet and buttery.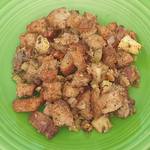 Stuffing
Stuffing doesn't have to be cooked inside a turkey – this vegan bread stuffing with apples and walnuts is delicious baked as a casserole.
Dessert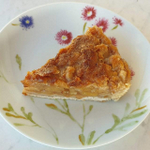 Apple Pie
I can't think of a better way to celebrate autumn than with a homemade apple pie.
Cranberry-Nut Bread
A sweet-tart bread that is equally good for dessert, tea, or breakfast.
Cranberry Tart
Cranberry sauce usually has pride of place at the Thanksgiving table, but here's another taste way to enjoy sweet-tart cranberries.
Pecan Pie
The richest and most delicious pecan pie you'll ever taste.
Pumpkin Cheesecake (Vegan)
A sweet, creamy blend of pumpkin, tofu, cashews, and banana, topped with candied pecans.
Pumpkin Pie
This "no-fault" pumpkin pie is the perfect end to Thanksgiving dinner.
Sweet Potato Pie
This lovely pie is sweet but not too sweet, so you can eat it as a Thanksgiving side dish or dessert.
Tips
Adaptable Recipes
Meals with a mixed group of vegetarians and non-vegetarians can require a lot of extra effort from the cook. However, you can save a lot of work by making similar dishes for both groups – a vegetarian version and a meat version. Here are some vegetarian recipes that lend themselves easily to meat additions.
Dealing with Vegetarians
If you're not a vegetarian, the thought of cooking for or eating with someone who is may seem rather daunting. In fact, it's really not that difficult, if you follow a few simple guidelines and use common sense.