This combination of chickpeas and gluten makes a terrific vegan alternative to breaded chicken.
Yield: 8-12 chick-en patties
Time: an hour
Tools
cookie sheet
food processor
knife
wide, shallow bowl or plate
Ingredients
1 t oil
1½ c chickpeas, soaked and cooked or canned/drained/rinsed
½ c milk
1 clove garlic, minced
1 t dried herbs
½ t salt
¼ t pepper
1 c vital wheat gluten
2 c breadcrumbs
Directions
Oil the cookie sheet and set aside.
Place everything up to and including the pepper in the food processor and process until well mixed.
Add about ¼ c gluten and pulse until mixed. Continue adding gluten gradually until it's all incorporated and the mixture is starting to form a ball.
Transfer to lightly floured counter and knead for a moment to form a smooth ball. It should be just slightly sticky.
Preheat oven to 350. Place breadcrumbs in the bowl.
Cut or tear the ball of dough into 8-12 fairly even-sized pieces.
Roll one piece into a ball, then flatten and stretch into a thin patty. (Don't worry too much about thickness as it will puff up in the oven.)
Press it into the breadcrumbs, then flip over and press to coat the other side. Place on the oiled cookie sheet and repeat with the rest of the dough.
Bake for 15 minutes, flip each patty, and bake another 5-10 minutes, until golden brown.
Your breaded chick-en is ready to eat like this, or if you'd like something a little crispier, you can panfry it for a few minutes in a bit of oil.
Notes
Great for sandwiches (especially with avocado) and Chick-en Parmigiana. I also like to cut them into strips and dip into a sauce like Aïoli when I'm too lazy to use much smaller pieces of dough to make Chick-en nuggets and dippers.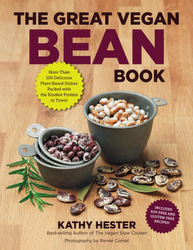 Breaded chick-en patties freeze really well, so I usually double the recipe.
Adapted from the recipe for "Baked crispy chickpea seitan patties" in The Great Vegan Bean Book, by Kathy Hester.
Buy it:
Help
Abbreviations | Conversions | Cooking tips